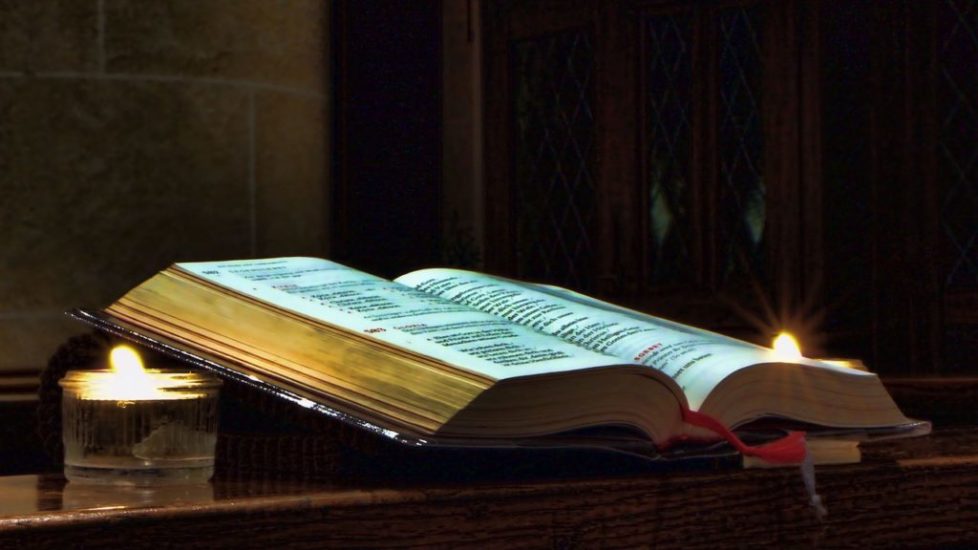 Word & Scripture reading for this week:
Sunday
Luka: 18; 9-14, "9Auā Ua fetalai atu fo'i o ia lenei fa'ataoto i nisi tagata e na fa'atuatua ia te i latou fa'i ua amiotonu, a e fa'aleaogaina nisi; 10Na o a'e i le malumalu tagata e to'alua e tatalo, o le faresaio le tasi, a o le telona le tasi. 11Na tula'i le faresaio, ua tatalo lemu atu i nei upu, Le Atua e, ou te fa'afetai atu ia te oe, ina ua ou lē pei o isi tagata, o e fao mea, o e amio leaga, o e mulilulua, e lē pei o lela telona fo'i. 12E tailua i vaiasosa ona ou anapogi, ou te avatu mea e sefulu a'i mea uma ou te maua. 13O le telona fo'i, ua tu mamao atu, e lē mafaia ona tepa a'e ona mata i le lagi, a ua pōpō lona fatafata, ua fa'apea atu, Le Atua e, ia e alofa mai ia te a'u le tagata agasala. 14Ou te fai atu ia te outou, na alu ifo lena tagata i lona fale ua ta'uamiotonuina, a e lē fa'apea le isi; auā o sē fa'amaualuga ia te ia, e fa'amaulaloina lea; a o lē fa'amaulalo ia te ia, e fa'amaualugaina lea.
Luke: 9; 9-14, "9To some who were confident of their own righteousness and looked down on everyone else, Jesus told this parable: 10"Two men went up to the temple to pray, one a Pharisee and the other a tax collector. 11The Pharisee stood by himself and prayed: 'God, I thank you that I am not like other people—robbers, evildoers, adulterers—or even like this tax collector. 12I fast twice a week and give a tenth of all I get.' 13 "But the tax collector stood at a distance. He would not even look up to heaven, but beat his breast and said, 'God, have mercy on me, a sinner.' 14 "I tell you that this man, rather than the other, went home justified before God. For all those who exalt themselves will be humbled, and those who humble themselves will be exalted." (NIV)
"Proud to be in God's camp"
‬‬
In Luke 18, we read about a Pharisee overcome with gratitude for being on God's side of the story. I am not being sarcastic; that is exactly what happened! Because we already know Jesus' reaction to the Pharisee's prayer, we dismiss his behavior without thinking twice. So today, let us look at his prayer again. "'I thank you, God, that I am not like other people - robbers, evildoers, adulterers - or even like this tax collector.'" (Luke 18:11 NIV)
In his prayer, the Pharisee did not take credit for his position in God's camp; he thanked God for it. I can imagine the Pharisee observing the guilt and regret of the tax collector next to him (Luke 18:13), thinking: "I am so lucky not to be that guy today! Thank you, God!" Living his life within the safety of God's commands and the church saved him from such torment. What was the issue then? Why did Jesus rebuke the Pharisee so harshly?
We find the answer many years later when Paul is in the same shoes as the Pharisee (2 Corinthians 12). Paul was on a roll. He was experiencing amazing revelations from God. He was moving in such a space of holiness that he was very far removed from the ordinary sinful lives of the people around him. I am sure Paul's heart must have been bursting to share all God was doing in his life, but he remembered Jesus' story of the Pharisee. Even though everything he wanted to tell everybody was true, he had to be very careful.
Paul knew how people react when extraordinary things happen to other people. They give them credit, and then the one with the extraordinary gift feels proud of himself, and then you know what happens. Or in Paul's words: "If I wanted to boast, I would be no fool in doing so, because I would be telling the truth. But I won't do it, because I don't want anyone to give me credit beyond what they can see in my life or hear in my message, even though I have received such wonderful revelations from God" (2 Corinthians 12:6-7 NLT).
How do you feel when God does something amazing in your life? How do you share your excitement and new revelations with others? How much focus is on yourself when you share your testimonies?
You see, the way we share God's great gifts with others has the potential to trap us into prideful behavior. We need to be very aware of what true humility looks like.
Over the next few days, we will explore how to share God's gifts humbly. Whether it is knowledge of God's word, wisdom, generosity, or spiritual gifts, it should always be a reflection of Love.
"Love is patient and kind. Love is not jealous or boastful or proud" (1 Corinthians 13:4 NLT).
God bless!!!